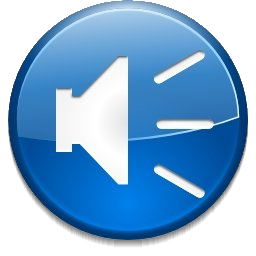 Quest's Q-Voice uses a powerful text to speech generator which accurately translates your emergency crawls into the spoken word to keep your station in compliance with FCC Regulation 79.2. The pronunciation of local names can be adjusted phonetically to meet compliance requirements. Q-Voice seamlessly controls switching the aural emergency message to your SAP audio stream. Check out the links to a demo video and the FCC
legislation below.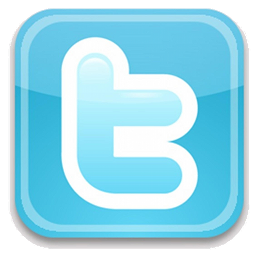 With full control for easy viewing and approving of Tweets, Q-Live makes airing Twitter comments quick and easy. A perfect opportunity generating additional revenue with sponsors. Social media is now both possible and affordable with Q-Live from Quest.


The Breakfast Bar is featured during morning news shows, and displays current morning, noon and evening drive conditions. In addition, it also displays the current time, temperature and wind chill.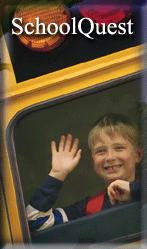 SchoolQuest is an automated school and employer closing notification system that uses a touch-tone phone interface, allowing authorized school or work officials to call in information, which is instantly displayed on air.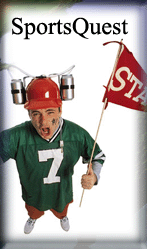 SportsQuest is an automated sports information system which provides up to the minute scores for college and professional sports. Sports scores and information come from SportsTicker®, the world's leading real-time sports news and information service. SportsQuest also has the functionality to display scores for high school athletics, which through the touch-tone interface, can be updated instantly.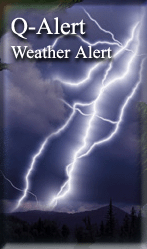 Q-Alert is an automated weather alert system, featuring single or dual compression, coupled with a large selection of audible alerts, map displays and crawls. Q-Alert allows information from the National Weather Service to go on air immediately, upon release to the stations via a satellite feed.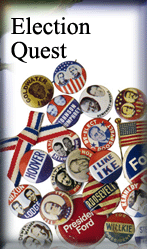 ElectionQuest interfaces with your current ENPS or LeaderPlus elections software to simplify the on air display of your election results. Taking the same results that are fed to your newsroom system insures that you are always showing the latest results on air. Run your results as a lower third without taking up valuable newsroom resources. Control of the on air display can be given to Master Control, the Newsroom or even run by automation, thus freeing up people on election night. Once started up on election night, it will automatically keep your results up to date without user intervention.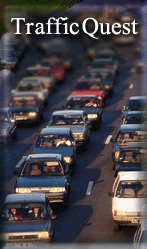 With TrafficQuest you can automatically bring in up to the minute traffic reports from either Traffic.com or Metro Traffic. Draw viewers to your station by giving them the drive time information they need. TrafficQuest will automatically monitor any routes you specify and populate their status to air. Everything is kept up to date in the background without station intervention.